2010—The Year That Was
2010 was a mixed year, with a lot going on in our lives other than biking. However, we believe that we are going into 2011 with the bikes we want to be riding for the foreseeable future.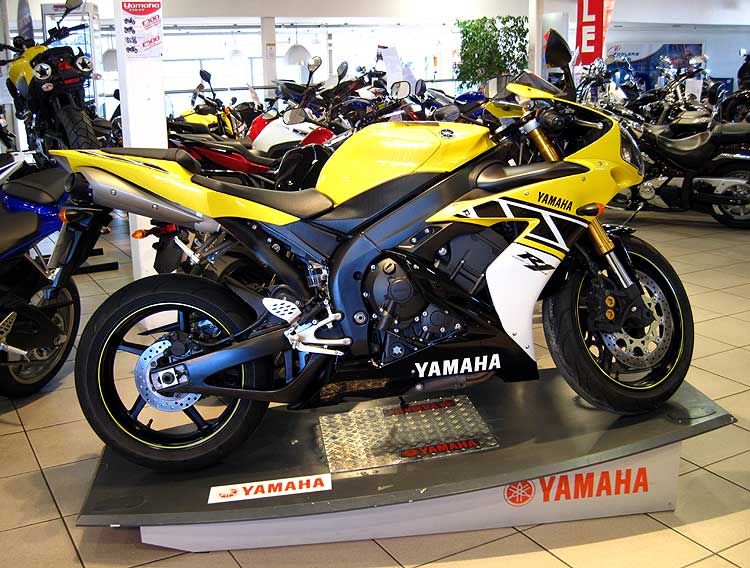 In mid-January Janet came to the decision that she would sell the R1. She wasn't enjoying riding a full-on sportsbike as much as she used to, and it seemed that the Hornet was nearly always her "weapon of choice". So the R1 was sold back to the dealers, who gave it pride of place in the showroom for the very short time it took to sell it on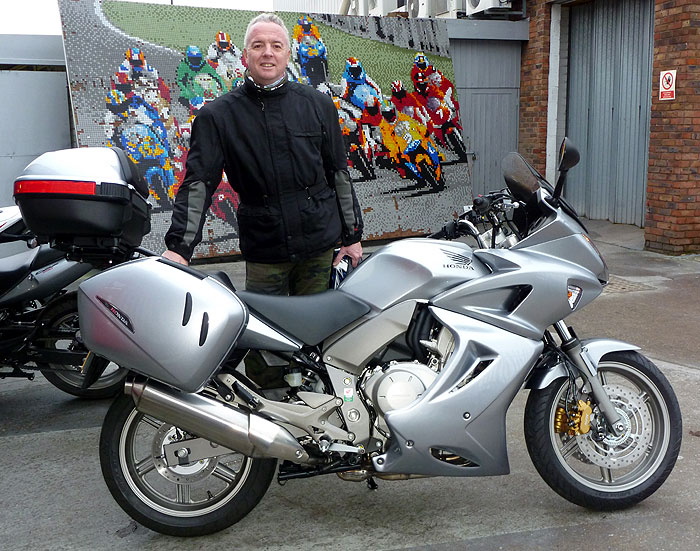 At the same time Andy decided to exchange both his CBF600N and his CBR600RR for a CBF1000 GT—dubbed the Winnebago by Janet—which was almost the perfect long distance luggage hauler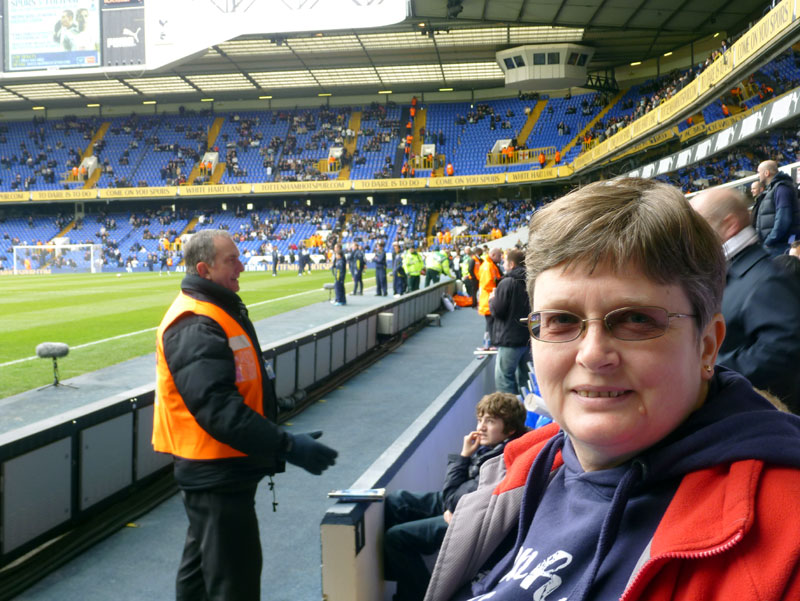 Janet's birthday treat (in March) was a trip to White Hart Lane to watch Spurs (Tottenham Hotspur) play Blackburn Rovers . . . and win!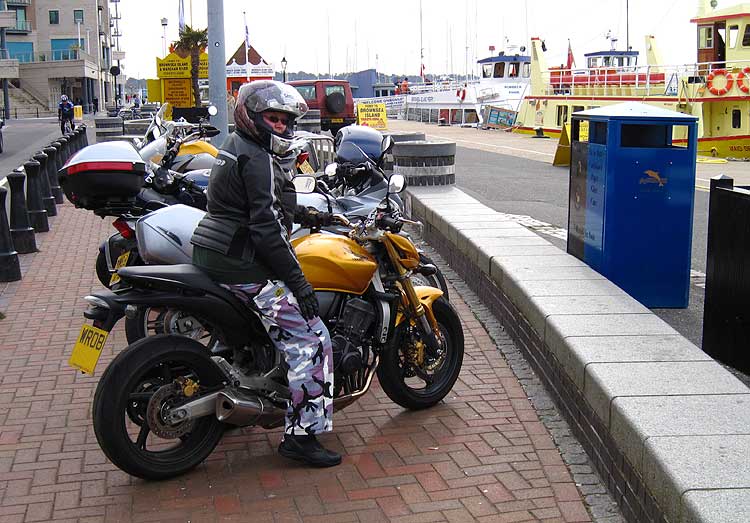 We managed a quick trip down to Poole at Easter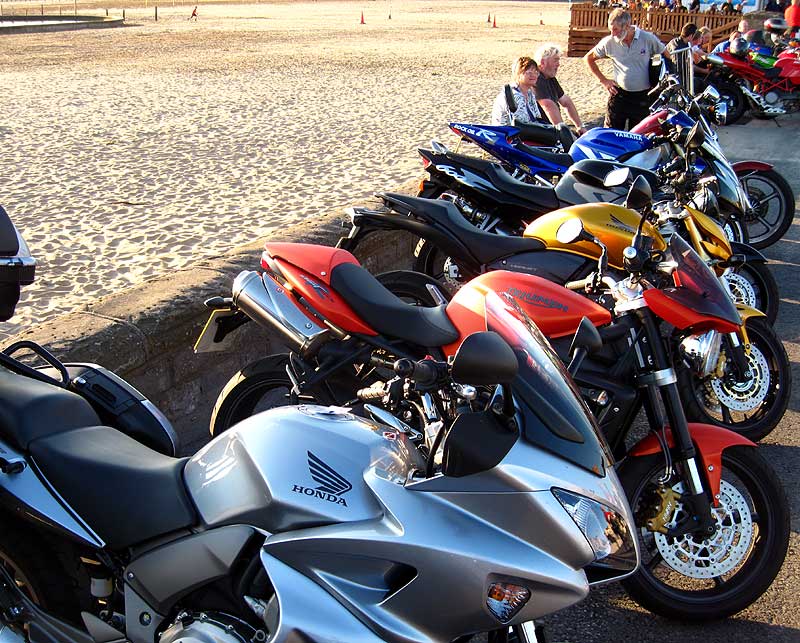 We attended Weston Bike Night a few times during the summer. On this occasion one of Andy's friends came along on his Street Triple R (parked between our two bikes)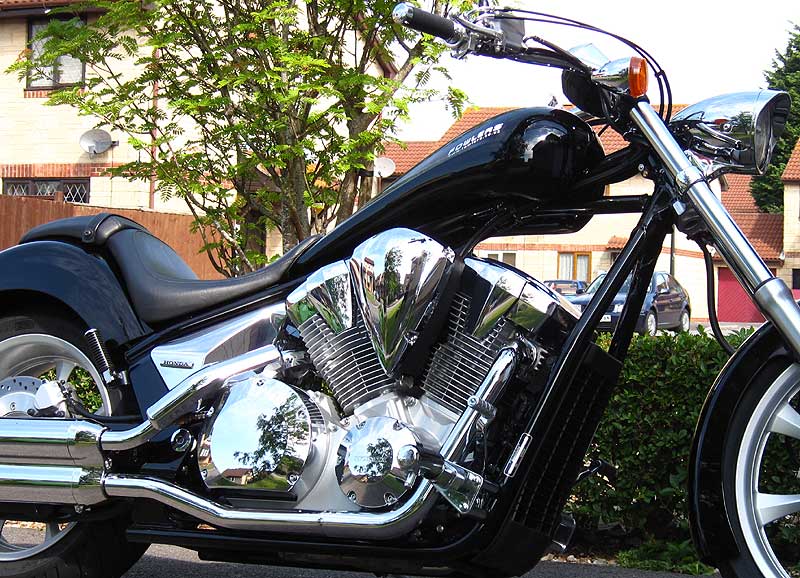 Andy took advantage of a special test ride weekend in June to give the Honda Fury a try. It was a lot of fun, but not a bike he'd want to own long-term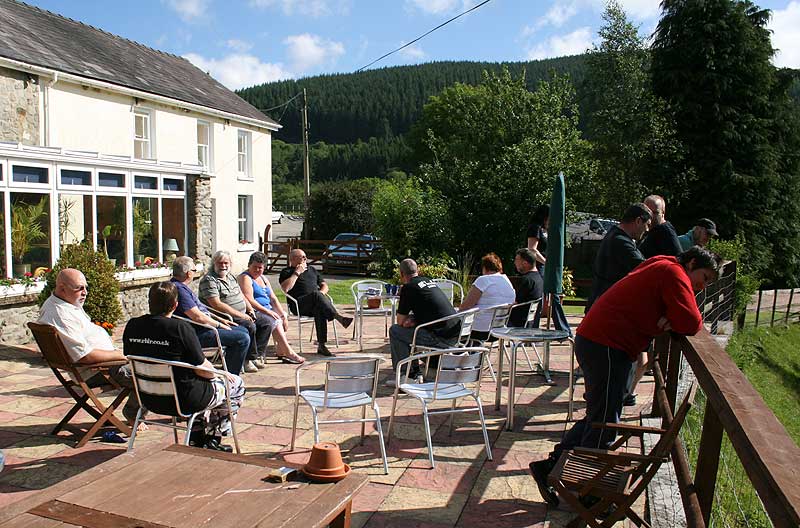 In mid-June we went to a CBF1000 meet in Wales. The riders gathered at a farmhouse near Llandovery on Friday evening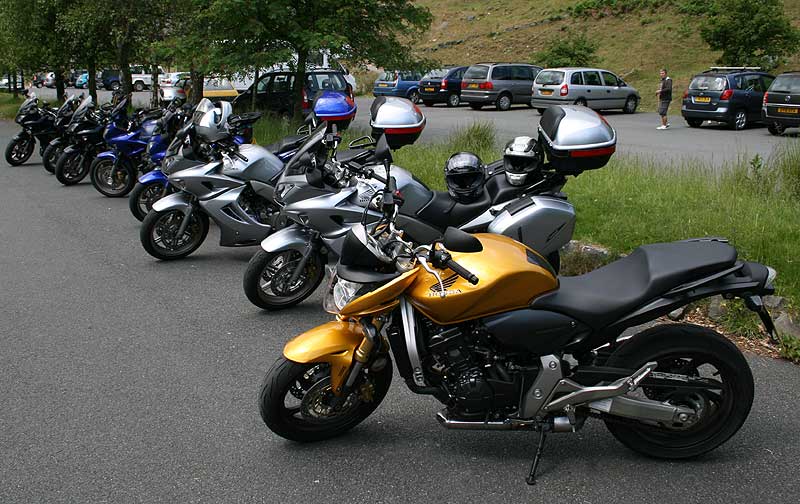 There were (unsurprisingly) lots of CBF1000s there, though Janet wasn't the only one, by any means, to be riding something different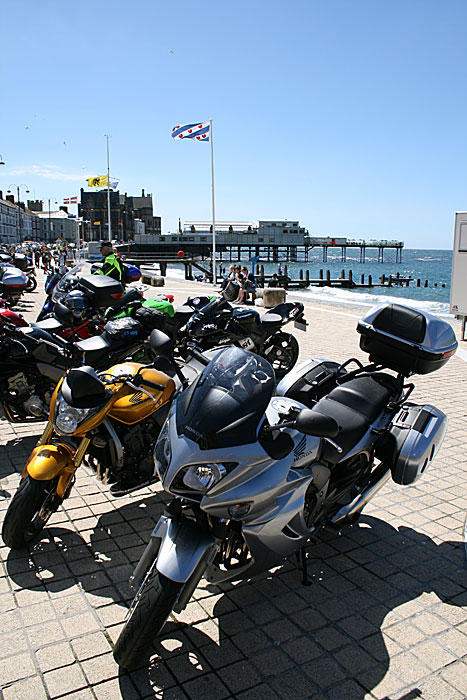 One of the ride-outs was to Aberystwyth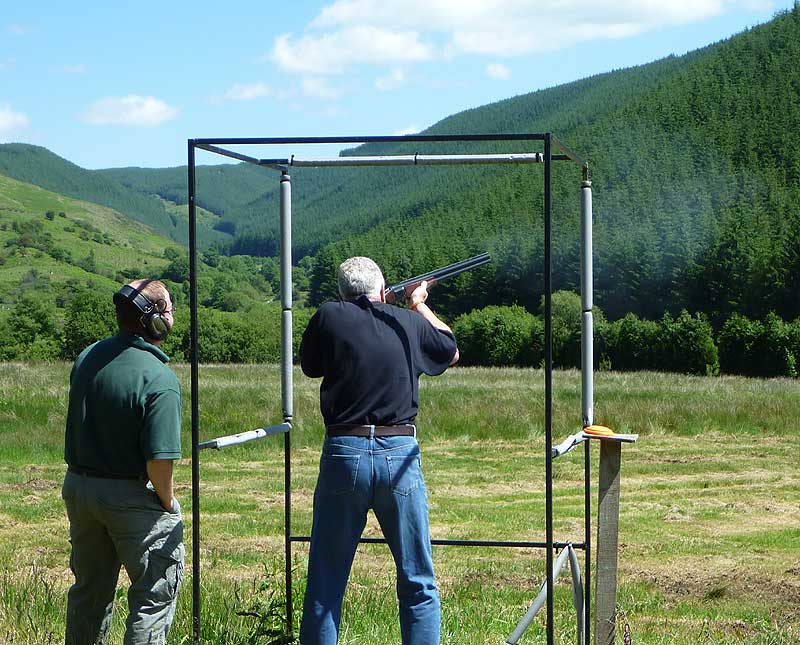 There was also time for some clay pigeon shooting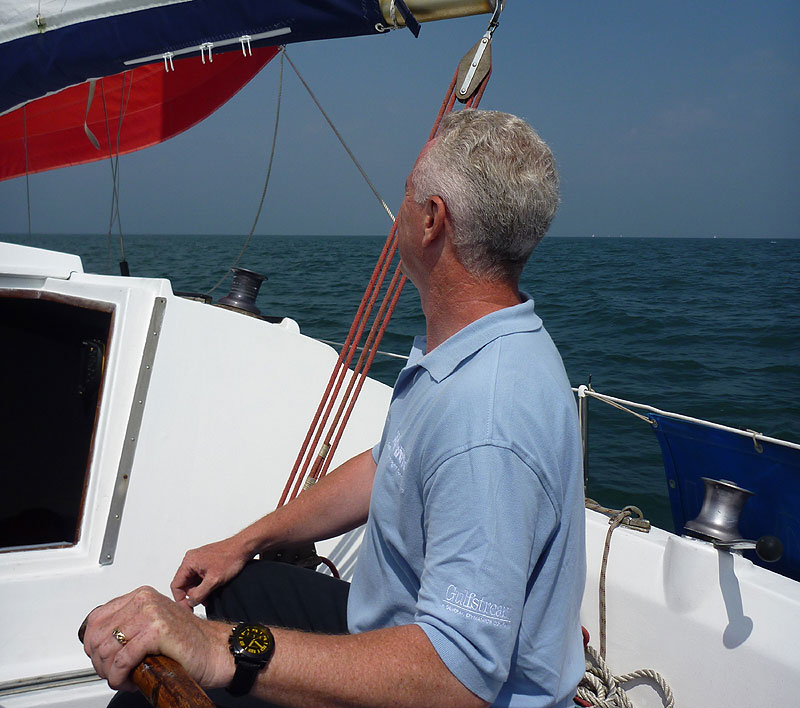 Later in June we visited Andy's family in the Lake District. On a beautiful summer day we took Mick's yacht out on the Irish Sea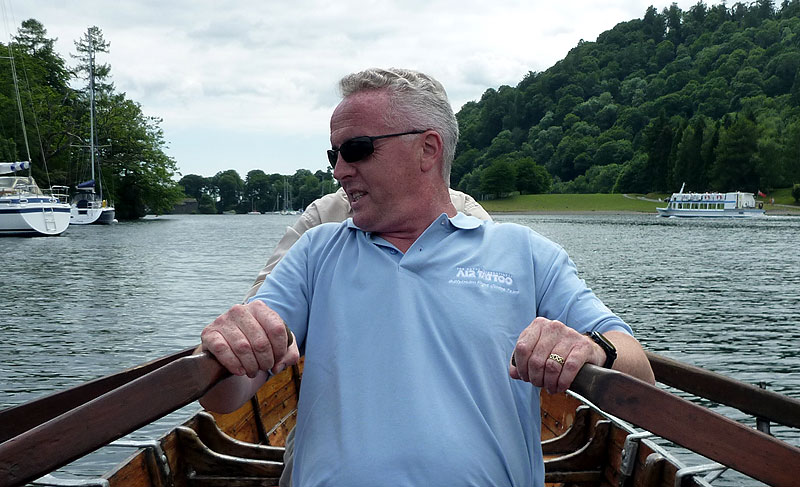 Andy and Mick also enjoyed(!) some slightly more energetic rowing on Lake Windermere. Janet just took the pictures!

Return to Home Page